Transplant News Sharing // News from Source www.india.com

19-year-old Shreya Siddanagowda has got a new lease and hope for life thanks to doctors in Kochi who through a rare surgery transplanted a 20-year old man's arms in place of her own forearms. This partial surgery is very rare and is claimed to be first in Asia. Shreya Siddanagowda lost her arms in a bus accident last year and now has finally got another hope to lead a normal life. She lost both her arms in a bus accident when she was traveling from Pune to Manipal Institute of Technology on September 28, 2016. In the horrific accident, she managed to crawl out of the overturned bus but realized that she had lost the movement in her arms. The rare surgery which was carried out on her was the world's first double limb transplant. She was using prosthetics before but they were very limiting.
The family of a 20-year-old male student who could not survive a motorbike accident decided to donate his arms to Shreya Siddanagowda. The operation for the transplant took 13 hours and is the first in Asia. The surgery is the only double arm transplants out of ten that have previously been carried out. Shreya will now have to receive extensive physiotherapy and rehabilitation to properly learn to use her new arms.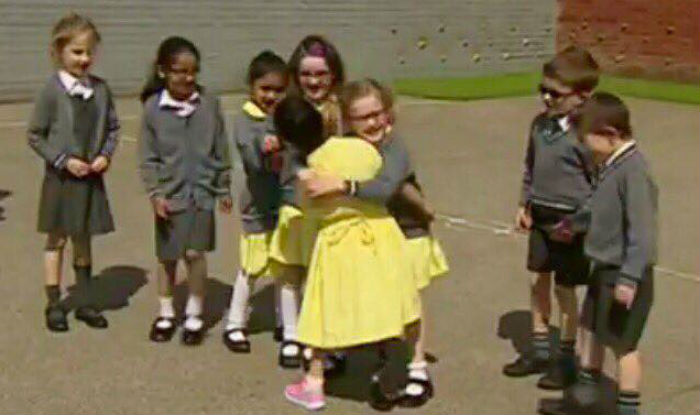 The landmark surgery was conducted at Amrita Institute of Medical Science (AIMS), Kochi by a team of 20 surgeons and 16 anesthetists. The team was led by Dr. Subramania Iyer who reportedly said, "Upper arm transplants are much more challenging than those at the wrist or forearm level due to the complexity involved in accurately identifying and connecting various nerves, muscles, tendons, and arteries. Rehabilitation is also much more difficult because the patient bears the weight of the transplanted hands at the upper arm. In Shreya's case, both transplants were done at the middle of the upper arm. This is the first time that an upper arm transplant has been done in India or even Asia. Only nine such transplants have been conducted in the world until now. Shreya is currently undergoing a regime of movements for her fingers, wrists, and shoulders. The elbow movements are planned to be started in a couple of weeks."
The Amrita Institute of Medical Sciences & Research Center shared the story and the images of Shreya Siddanagowda on their Facebook page which has gone viral. Check out the entire post below.
The pictures show a radiant Shreya who cannot wait to use her new arms. Apparently, this is the first time that a male donor's hands are transplanted onto a female patient. The doctors had some reservations about the transplant but Shreya Siddanagowda cleared all their doubts and was ready to receive the arm from the male donor.
$(document).ready(function(){ $('#commentbtn').on("click",function(){ (function(d, s, id) { var js, fjs = d.getElementsByTagName(s)[0]; if (d.getElementById(id)) return; js = d.createElement(s); js.id = id; js.src = "https://connect.facebook.net/en_US/all.js#xfbml=1&appId=178196885542208"; fjs.parentNode.insertBefore(js, fjs); }(document, 'script', 'facebook-jssdk'));
$(".cmntbox").toggle(); }); });

Transplant News Sharing // "Limb Transplants" – Google News from Source www.india.com