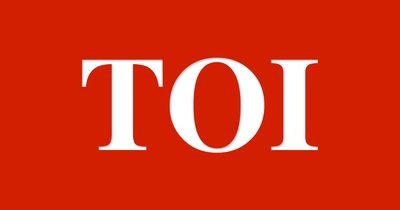 Nashik: In a rare stem cell transplant procedure, a seven-year-old girl was treated for a serious blood disorder at a Nashik hospital.
Pritesh Junagade, the director and bone marrow transplant physician at the Lotus Hospital in Nashik, said the girl had aplastic anaemia — a condition where one's own red blood cells, white blood cells and platelets are not produced as the basic stem cells from which the blood cells are formed are defected.
The girl required repeated blood and platelet transfusion support over the past 2 years. The only curative treatment for the disease is to get someone else's healthy stem cells that can produce the blood cells. Normally, siblings can donate the stem cells, but there is only a 25% chance that there will be a match.
The patient had a younger sister. Considering that the stem cells of the newborn can be used for the treatment of her sister, the former's stem cells (taken from the cord) were stored at the time of birth in the hope that there will be a 100% match. Unfortunately, the stem cells were only 50% match and, therefore, could not be used for the transplant procedure.
Junagade said, "There are cord stem cell banks, like the blood banks. At the cord stem cell banks, stem cells collected at the time of birth from the cord, which connects the mother to the baby, are stored on payment of a fee. Till 2017, one such bank, LifeCell bank at Chennai, used to allow the stem cells to be used for family members only. But due to prevailing practices all over the world, they allowed the use of the stored stem cells to be used for other needy patients also."
The doctor said his patient luckily had two such stored cord stem cells from other babies, who had stored their cord stem cells in the same bank. Normally, one such unit is used, but the doctor found the need for two as the quantity of stem cells from one unit was not sufficient. The cord stem cell units were only 90% match with one another and also with the patient, but Junagade decided to take a risk and go ahead with a "double cord stem cell" transplant. Twenty-two days after the actual procedure, the infused stem cells started working and all three types of blood cells are now in normal numbers.
"Use of double cord stem cells is rare and with this success, more centres should use the procedure for the benefit of many such patients, " said Junagade.
Transplant News Sharing // "Stem Cell Transplants" – Google News from Source timesofindia.indiatimes.com